Here To There Revealed
A System for Balancing Life and Business
Join me next Monday for a 6-week workshop taking through the process of "Here To There Revealed" A System for Balancing Life and Business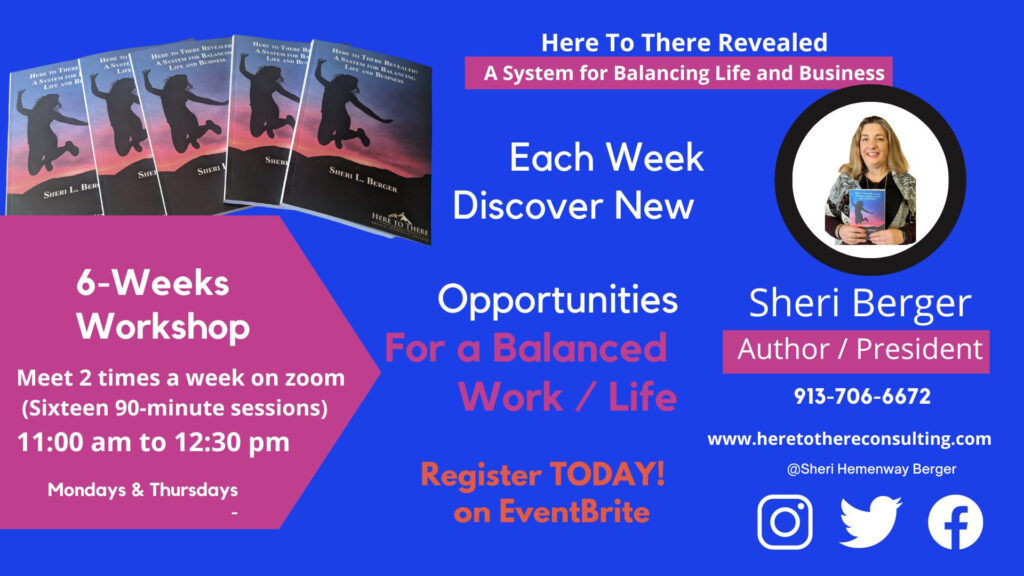 Join me next Monday for a 6-week workshop taking through the process of "Here To There Revealed" A System for Balancing Life and Business
I currently have room for 7 aspiring people who want to take their life/businesses to the next level. Who is ready to create a custom road map for their business and life?
Each week takes you a step closer to the best version of yourself, moving you from here to there and helping you establish a life/work balance.
I will guide you through the tools provided by the book to individualize your business purpose, vision, and mission vision by sharing her uniquely designed tools to transform and re-structure goals, surrounding circle, time, and finances for the life you deserve. #growth#leadership#business#success#life#plan#moveforward#roadmap#startnow
You will have an understanding and plan of what it takes to have balance in Business and Life.
We will meet two times a week via zoom for this 6-week workshop to help you clarify your goals, surrounding circle, finances, and time to establish your roadmap from where you are now to where you want to be.
Limited spots are available; what are you waiting for?